ADP

Large, reputable firm
Risk and compliance services
Convenient mobile app

Visit ADP

Paychex

Full service firm for small businesses

Businesses can customize

retirement benefits

 to their needs

Great customer service for employers and employees

Visit Paychex
A 401(k) is a type of retirement savings plan that employers offer their employees as a benefit. The plan allows eligible employees to contribute a certain portion of their paycheck through salary deferral, before taxes, to a managed retirement plan. Some companies boost the benefit by matching all or a portion of the employee contributions.
401(k)s have many benefits: contributions to the plan are tax-deductible, meaning you don't to pay income taxes on them, and savings accrue automatically, requiring little effort or attention from the 401(k) holder. Compared to the other principal type of retirement account, the main difference between an IRA and a 401(k) is that a 401(K) is always set up by an employer. However, simple IRAs are less like traditional IRAs and more similar to 401(k)s in that they are employer-sponsored and also receive employer contributions, though a 401(k) generally has a much higher contribution limit than a simple IRA.
In today's competitive employment landscape, having a solid 401(k) plan can be a differentiator to help businesses attract and retain the top talent to their company. Due to the popularity of 401(k)s, many businesses simply practice automatic enrollment wherein all employees are automatically enrolled in the company's 401(k) plan unless they otherwise specify. While providing an easy avenue for employees to save and begin retirement planning is a benefit most companies would love to provide, a lot of small companies don't offer 401(k) plans because they can be difficult to figure out, time-consuming to manage, and making matching contributions is expensive.
At a time when the job market is as strong as it is today, though, businesses are often fighting to attract the same limited talent to their company, instead of the other way around. That's why offering a benefits plan such as a 401(k) is key.
Luckily for small business owners, there is a wide selection of financial service firms that offer 401(k) plan types that are tailored specifically to small business owners who don't have experience starting or running a retirement plan. Some of these companies are well-known financial giants, and some are smaller operations that focus exclusively on small business clients.
If you're a small business owner who is looking to offer a 401(k) plan for your employees, making sense of what's important and what's not, and which companies can give you the best bang for your buck, is not an easy task.
But fret no more. Below is our list of the best 401(k) companies for small businesses.
---
ADP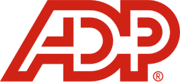 ADP is one of the largest and longest-running payroll and 401(k) companies in the country. The company is one of the most respected in the financial services, HR, and administrative industries.
ADP doesn't have a program specifically tailored to small businesses but can provide all-in-one services for businesses of all sizes, integrating payroll, HR, employee benefits, and retirement services into one simple package.
Running a 401(k) plan with ADP will give you a plethora of investment options. The ADP team makes it easy for small business owners and plan sponsors to get their plan off the ground.
ADP offers outstanding ongoing customer service great resources on their website and mobile apps. One of the downfalls to ADP is it isn't very easy to estimate the cost of doing business with them.
Pros
Hands-on support for small businesses that need it

Very reputable company that provides all-encompassing services

Wide selection of investment options

Top-notch customer service and technology resources
Cons
Not easy to estimate costs

Some of the funds available have high fees

Maybe a better fit for larger companies that need all the services they provide
See the full review of ADP here.
---
Paychex

Paychex is more of a full-service firm for small businesses, providing payroll, human resources, and benefits outsourcing. The company specializes in providing these services to small- and medium-sized businesses.
Paychex is a great solution for small businesses that want to run a 401(k) plan. First, they offer seamless integration with the small business retirement plan and payroll, since they provide both solutions. They make it easy for small business owners to do everything they need with the help of a personal Paychex representative.
Paychex allows its clients to customize their 401(k) plans with funds and investment providers that would fit their company best.
One of the drawbacks, though, is you must have payroll services through the company to have 401(k) through them. This might not be desirable for small businesses that already have a payroll system.
Pros
Reputable company that has been around a while

Businesses can customize

retirement benefits

 to their needs

Great customer service for employers and employees

Hands-on service for setup and administration
Cons
Need to have payroll services with them to have a 401(k) plan

Not a dedicated 401(k) or financial services company
See the full review of Paychex here.
---
American Funds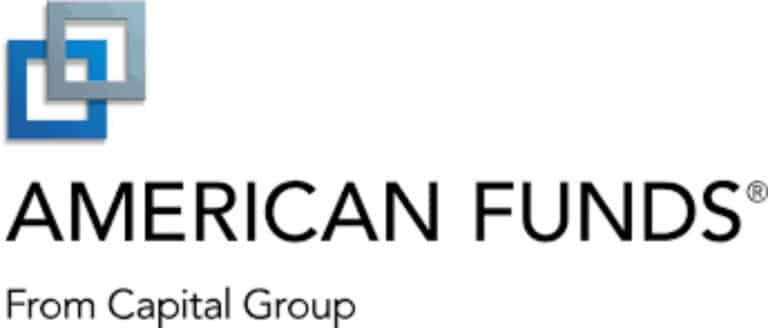 American Funds ranks as the third-largest family of mutual funds in the world, behind only Vanguard and Fidelity. American Funds is a division of privately-owned Capital Group, which was founded in 1931 in Los Angeles.
American Funds offers a 401(k) program specifically for small businesses, called the Recordkeeper Direct Program. The program is simple to operate and maintain low-cost recordkeeping and investments. The program is best fit for companies that will have total investment assets up to about $3 million and about 250 or fewer participants. American Funds offers a wide selection of investment choices from a single-family fund as well as target-date funds.
The company offers outstanding plan administration and setup support and has business-building resources for their small business clients.
Pros
Plans designed just for small businesses

High-performing funds

Cost structure available on company's website

Outstanding customer service
Cons
Lack of investment options other than mutual funds

Complicated to figure out exact pricing

Very large company that can lose personal touch on customer service
See the full review of American Funds here.
---
Charles Schwab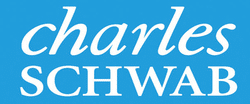 Charles Schwab is a very large bank and brokerage firm that has been around for almost 50 years. They are truly an all-encompassing financial services firm, offering a full suite of services.
The company has a specific 401(k) plan for small businesses that they call the Index Advantage. This program allows small businesses to take advantage of Charles Schwab's impressive offerings at a lower cost, simplifying the process as well. Charles Schwab offers a very large choice of investments, from index mutual funds to ETFs.
Index Advantage is a fully managed program that provides hands-on, ongoing support for plan sponsors and participants. The cost of the program varies based on a business's needs and solutions, and it's not easy to estimate costs without contacting Charles Schwab directly.
Pros
Plan designed specifically for small businesses

Highly managed plan that takes the guesswork out of 401(k)

Full suite of online services

Personalized service to each one of their clients

Low fees compared to other 401(k) companies

100% vesting
Cons
Information on cost not readily available

Doesn't offer actively managed mutual funds

Has an automatic opt-in feature, which some participants might not like
See the full review of Charles Schwab here.
---
Employee Fiduciary

Employee Fiduciary is focused solely on providing retirement plans. They cater solely to small business clients.
The company touts the fact that they only small business clients as a way to separate them from the competition in this realm. They say this allows them to cater to their clients on a more personal basis. Their bread and butter is businesses with 30 or fewer employees.
Employee Fiduciary offers a wide range of mutual funds and ETFs, including index funds from Vanguard and Fidelity. The best part is they do all of this on a more affordable basis. The company makes their setup and administrative costs readily available online.
Employee Fiduciary does lack in some areas such as a world-wide reputation, a diverse list of investment options and a well-built-out technology package.
Pros
Company designed to cater to just small business customers

Outstanding relationship management

Much lower costs than competitors

Transparent and easy-to-understand fee schedule
Cons
Not a full-service financial services firm

Not the best fit for companies with more than 30 employees

Doesn't offer the best technology resources
See the full review of Employee Fiduciary here.
---
T. Rowe Price

T. Rowe Price is a very big financial management and investment company that was founded way back in 1937. While they are a larger company, they also offer a small business-specific 401(k) program.
The company offers this small business 401(k) program to those with 1,000 or fewer employees. This plan gives small businesses hands-on solutions on a lower cost structure, allowing them access to T. Rowe Price's high level of service and funds.
The company has a very wide offering of investment options, including funds they manage as well as outside independent funds. They also offer a self-directed brokerage option.
T. Rowe Price offers 24/7 access to plan sponsors and participants through their website, and also phone support if needed.
They don't publicize their costs or free structure, though, stating only that the plans "vary by plan."
Pros
Great low-cost option for small businesses

Wide range of investment options

A well-respected company with top-notch customer service

Great information and resources available online
Cons
Not easy to figure out costs or fees

Have to call the company to get the plan started
See the full review of T. Rowe Price here.
---
Fidelity Investments

Fidelity Investments is a very large firm. They have financial asset managers, operate a brokerage firm, and offer a large suite of retirement and insurance services.
Fidelity Investments provides services to businesses of all sizes, but they don't have a 401(k) plan designed specifically for small businesses. Their services are best for businesses with more than 20 employees.
Investment options are large and diverse, including their own funds as well as outside independent funds. They offer mutual funds, target-date funds, bonds, stocks and ETFs.
Fidelity Investments takes a hands-on approach to all of its clients in the setup and administration of the plan. The company doesn't make their costs easy to access online, but they base this on the number of plan participants and the total assets of the plan.
Pros:
Full-service financial services firm

Wide range of investment options

Large and well-respected firm

Well-designed website and mobile apps

In-person Investor Centers located around the country
Cons
No specific small business 401(k) programs

Not a fit for businesses with fewer than 20 employees

Not easy to figure out costs
See the full review of Fidelity Investments here.
---
Vanguard

Vanguard is the largest mutual fund company in the world. It has a wide range of investment options for personal investors, but also offers a 401(k) plan for small businesses, called Vanguard Retirement Plan Access.
Vanguard's investment options go beyond just their mutual funds, offering ETFs and target-date funds as well. They often perform very well with good returns and low costs. Vanguard offers a nice suite of technology tools, including a built-out website and mobile apps.
One of the downfalls to working with Vanguard, though, is that small business owners need to work through an intermediary – such as a broker – to set up and manage a 401(k) plan through them. In addition, small businesses will have to cobble together a family of funds to create a formal 401(k) plan for employees.
Pros
Attractive investment options

High-performing funds with good returns

Very transparent with costs

Offers both traditional and Roth contributions to 401(k) plans
Cons
No direct customer service for the employer or employees

Not simple to sign up
See the full review of Vanguard here.