Quickbooks Payroll

Established in the industry
Full-service payroll
Compatible with regulations in all 50 states

Visit Quickbooks

1-800Accountant

Startup businesses can choose a free option
Experts chosen based on location and industry
Services span all areas of accounting

Visit 1-800Accountant

Gusto

Affordable
Easy to use
Excellent customer support

Visit Gusto
Payroll can be a challenge for small business owners who love challenges but are busy running their company. Payroll services and software help businesses understand the payroll process, giving them access to important forms, managing information, taking care of deductions.
That said, it's not always easy to find the right one. We reviewed eight of the top payroll services for small businesses so you can decide which is right for you. 
From online software to HR outsourcing companies and professional employer organizations (PEOs), each has its own strengths, but we found that newer online payroll software companies work best overall for small businesses, so you'll find them higher up our list.
Best payroll services for small businesses
Payroll Service 

Why You Should Try/Affordability

1.

QuickBooks Payroll 

Slightly more expensive but with great tools and integration with Intuit Quickbooks, Intuit offers excellent software and extended payroll service.

2. 1-800Accountant

A unique model that calls itself an all-in-one solution for business and bookkeeping.

3.

Gusto

Affordable, with a strong range of features that can help with other areas of HR. Easy to use, with great support.

4. ADP Run

Market-leading payroll service at a price. Worth it if you're already using ADP's other services or want an established name.

 5. OnPay

Different from the other options as it primarily emphasizes payroll, health benefits, and managing workers.

6.

Patriot Software

Another budget-friendly option that does the job. Good features, but not as extensive as some other payroll services.

7.

Paychex

A great range of familiar features, but at a higher price. Good if you already knew Paychex software.

8.

Paycor

Good for small businesses due to its scalability, affordability, and user-friendly interface.

9.

Justworks

For small businesses looking for HR and benefits along with payroll. Cheaper standalone payroll services are available, however.

10. TriNet

A valuable set of HR solutions, including access to group benefits as well as payroll, but more expensive.

11. Square Payroll

For any businesses with employees that opt for online payroll services.
How we ranked payroll services
We ranked our payroll services on the following four criteria:
Features

– The better the range and quality of the features offered by payroll services, the better the grade they received.

Price

– Small businesses want the right payroll service at the right price. Payroll services combining the best prices with an effective payroll service scored higher.

Customer Support/Accessibility

– Convenience is a big part of why small businesses use payroll services. The best payroll services are easy to use and get help with, online or offline.

User Experience

– The better the experience, the less painful running a small business becomes. Our highest-rated payroll services offered great user experiences.
QuickBooks Payroll

Note: Unlike QB Live, QuickBooks Payroll IS a separate, standalone product. It integrates with other QuickBooks software, but it doesn't require the user to also be a QuickBooks user. 
QuickBooks Payroll is at a slightly higher pricing point compared to the other payroll providers on this list. However, you will get what you pay for as this is one of only a few payroll services that can provide a complete payroll solution with many features and integrations that can be valuable to most small businesses. 
This full-service payroll software will enable businesses to pay employees, collect payroll taxes, and prepare tax filing forms. But that's not all, QuickBooks Payroll also offers an automatic collection of payroll taxes, fast direct deposit and check payments to employees, an employee benefits manager, PTO tracking, and much more. 
How it's different
What makes QuickBooks Payroll different from all its competitors is probably its integrations with other Intuit software, such as QuickBooks, and every application under its suite. But that is considering you have subscriptions with other Intuit services because QuickBooks Payroll is an entirely different stand-alone software. 
Who it's best for
This software is best for companies looking to save money by outsourcing their payroll processing. Without hiring a professional accountant for your small business, companies can manage and run payroll with a few extra tools for human resources management and other related work. 
However, QuickBooks Payroll is exclusively built for payroll services. It is not a full accounting software, so you must subscribe to QuickBooks Online if you want the full package with all the accounting tools, especially for larger companies. 
Pros
Excellent integrations, especially with other Intuit software
Easy to use, especially for the non-tech-savvy
Will save you a ton of time, in the long run
Fast and accurate calculations
Compatible with regulations and tax laws in all 50 states
Gives access to employee benefits, such as worker's compensation insurance and health insurance
Excellent customer support
Cons
Setting it up may take a while
Slightly more expensive than its competitors' online payroll services
See the full review QuickBooks Payroll here.
1-800Accountant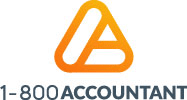 If you are looking for a virtual accounting firm that offers accounting services for your small business, 1-800Accountant has various packages to choose from. It offers accounting software, tax forms and filing help, and full-service bookkeeping tools with its full proprietary software suite. 
It is an all-in-one accounting solution for financial experts who need accounting tools that will allow them to work more efficiently. Although this software has limited payroll options, it is more of an all-in-one accounting solution for small businesses.
How it's different
What makes this software different is its various levels of service through the different packages they offer. If you need a full-service payroll solution without any other tools that you won't need, you can opt for just that without paying more than you have to. 
Aside from these online tools, they also provide more resources, such as financial advisors and dedicated bookkeepers you can speak to. The fact that they have a team of professionals you can seek for help sets them apart from their competitors. 
Who it's best for
1-800Accountant is specifically designed for small businesses that cannot afford to hire a full accounting staff. You can benefit greatly from this service if you own a sole proprietorship, general partnership, or LLC that requires accurate and efficient bookkeeping. 
This software will allow you to accurately track your company's income from sales and expenses, such as contractor payments, tax payments to the IRS, state tax, and other spending.
Pros
Allows access to tons of resources such as accounting specialists
It includes live chat support
A wide range of services are included, including tax services, local taxes, and filings for new-hire employees
There is a free option that allows startups to set up an account before opting-in
Includes a mobile app for easy access
Cons
Not very user-friendly
A little bit expensive
No discounts for paying annually
Invoicing features are limited
Gusto

Gusto is a popular cloud-based payroll software that is dedicated to helping small businesses automate their payroll and other HR tasks for a seamless process. With tools for both administrators and employees, the software takes a user-friendly approach to payroll management while allowing for complexity to be added over time. 
Along with strong payroll functionality, Gusto prides itself on a transparent sales model and the ability to change Gusto plans at any time. 
How it's different
Gusto is dedicated to making payroll simple and stands out for its high levels of automation and integration. Payroll can be set up to run automatically, including all tax forms and reporting. Even new hire onboarding can be done automatically. 
Gusto also integrates with tools like QuickBooks and Xero to make payroll a seamless part of a business without a lot of manual effort. 
Who it's best for 
Gusto is typically used by small to medium businesses that need to manage payroll but may not have the staff or background to do so themselves. Businesses with only contractor payments also use Gusto, as they have a plan specifically for this scenario. 
Companies who choose Gusto often want top-notch technology without a huge price tag and value hands-on support. However, support is limited to Mountain Time working hours. There are also no options for international employees. 
Pros
Full-service payroll capabilities
Employee benefit management and time tracking are available 
Integrations with third-party apps are available 
Onboarding and hiring tools are included
Employees have options for self-service and finance management 
Automated tax filing 
User-friendly portals and applications 
Pricing is transparent, and contracts are not locked in, so plans can be changed at any time 
Cons 
There is no mobile application for administration 
Cannot be used with global employees 
No same-day deposit 
Not all states support health benefit administration 
See the full review of Gusto here.
ADP Run

For a small business, payroll and tax compliance can be overwhelming but is critical to success. ADP RUN offers many of the services that have made ADP a giant of the industry in a streamlined package for these businesses. With all the basic payroll functionality needed to run a business and a wide array of add-ons, ADP RUN is worthy of its high and hidden costs for many companies. 
How it's different
ADP is the largest name in payroll and human resources service software and brings to the table all of its knowledge and power. The software is intuitive for users, even those unfamiliar with payroll, and includes many wizards and toolkits to help facilitate a simple process to run payroll. 
While the base package includes payroll and tax services, customers can choose from a range of add-ons from ADP's suite, including benefit and retirement support. 
Who it's best for 
ADP RUN is designed for startups and small businesses, with more than ten employees but less than 50 who are based in the United States. Any business can choose to use the tool, but this is the recommended range. 
Companies who want to invest in payroll and expect to scale their business are usually the best RUN customers. The tool is known to be a good choice from a scalability perspective, so businesses that may grow or shrink in the near future can feel confident in their future plans. 
Pros
Easy to use and navigate 
Access to support and other ADP resources 
Basic plan includes all payroll necessities and automatic tax filing 
Mobile app and website are open to administrators and employees both 
Cons 
Can be costly compared to competitors, and add-ons cost more 
Pricing is hard to find and requires contact with a sales representative 
Year-end tax forms cost extra with any plan 
See the full review of ADP Run here.
OnPay

OnPay is one of the most affordable payroll options on the list. It boasts many useful payroll features and HR tools that can benefit small business owners. This service provider mainly focuses on payroll, employee health benefits, and managing workers. 
Unlike other options, it doesn't have many accounting features where you can manage expenses and do inventory reports. However, for what it lacks in features, it does make up for in pricing and ease of use. Plus, it does an excellent job of what it is made to do.
How it's different
What makes this payroll company different from other providers is its many HR services, such as onboarding, employee self-service features, employee benefits administration, and more. Although many users complain that it lacks integration with third-party applications, these HR solutions make OnPay worth it– not to mention its affordable plans.
Who it's best for
OnPay is an excellent option for small business owners and nonprofit organizations looking for full-service payroll software that includes HR tools for managing employees. 
Outsourcing employee management to OnPay is more affordable if you cannot hire a full team. Instead, it contains features that allow employee self-service for time tracking and other benefits management. With these features, workers can do various services for themselves with the personal login information provided by the manager.
Pros
Affordable for small businesses
Excellent software and tech for accurate payroll computations
Includes employee benefit tools, such as retirement plans and tax payments
Works with pay stubs, direct deposit, and paychecks
Excellent customer support
User-friendly interface
Comes with a wide range of HR management tools
Cons
The accounting features are limited
It could use more software integrations with more third-party apps 
They don't offer 24/7 customer support
The better features only come with higher pricing plans 
See the full review of OnPay here.
Patriot Software

Patriot Software, also known as just "Patriot" is one of the best payroll services on the list because it is one of the easiest to use. The dashboard and user interface are very intuitive; even people without much computer experience can learn to navigate its many features. 
The pricing is reasonable. Plus, they offer add-ons for different features, so you only have to pay for the features you will be using. Compared to other options on the list, Patriot is one of the most affordable payroll solutions you will come across.
How it's different
What makes Patriot Software different is its various features, such as easy payroll setup, payroll support, paycheck printing, printable W-2s and 1099s, and more. It also offers flexible employee pay schedules, although it could be better if it had more customization options, such as Gusto or ADP run.
Who it's best for
Patriot is best for small businesses looking for an all-in-one payroll solution. It is easy to use and more affordable than most options. With that said, you will definitely get more than what you are paying for in terms of features and reliability. But before opting for their service, it is best to check if this software can provide you with all the features you need for your company. 
Because it's designed for small businesses, it might have some of the features you need. It is strictly for payroll services and will not include accounting and personnel management tools that other services provide. 
Pros
It is very affordable and perfect for startups
The user interface is easy to navigate
Includes add-ons for extra features that you might need
Cons
Features might be limited for growing companies
It is strictly for payroll services only
The integrations are a little bit limited
Paychex

If you're in the market for an all-in-one payroll software, the name Paychex is hard to escape. This solution offers mobile and web-based tools that help process payroll, tax filing, employee self-service, and other potential capabilities. Paychex is a highly scalable and customizable solution, making it the top choice for many growing businesses. 
How it's different
Paychex offers all of the expected payroll functionality for software of this type but is often more flexible than competitors. Different tiers are available to include additional services. Still, other services are available as ad-hoc add-ons to a contract, allowing companies to build a solution that fits their size and business needs well. 
One of the highlights of Paychex for customers is the level of support. In addition to 24/7/365 access to live representatives, customers can choose to add on a dedicated specialist for payroll or human resources, who will act as an expert on their behalf. This means that even companies without robust in-house staff can feel confident using Paychex. 
Who it's best for 
Paychex is often a good fit for a medium-sized business that expects to grow soon. The company lists its ideal employee count as 50-1,000+, but a business of any size could use it. 
Businesses without a large in-house accounting or HR staff are often a good fit for Paychex, especially at the higher tiers that include dedicated experts and specialists. But keep in mind that as a company adds more services, the cost can increase and be higher than others in the market, so Paychex is likely not for a very small company on a tight budget. 
Pros
User-friendly and automated payroll management
Automated tax filing 
Employees can access a self-service portal 
Intuitive web and mobile applications 
Most HR functions can be integrated into the tool 
Cons 
Can be a higher cost than many competitors 
Pricing is not always transparent beyond the Essentials package 
Many features require an add-on cost 
Time tracking is not available 
See the full review of Paychex here.
Paycor

Paycor is closely similar to Gusto. It has excellent functionality and a complete set of payroll services with features you can customize to only get and pay for what you need. Unlike other payroll software, Paycore's technology helps most types of businesses with their payroll needs and more. 
This software boasts features such as smart streaming, tax compliance assistance, employee support, 401k integration, and many more features that you never thought you needed. Note that Paycor is quite expensive compared to others, but the price is justified by its effectiveness and many functions.                                                                                                  
How it's different
It might be highly similar to most options on the list, but what makes this option different is its sleek and intuitive user interface. The interface is customizable and comes with various widgets you can combine in different ways to help translate data for users to understand with just one look.                                  
Another difference in Paycor is that instead of paying a monthly subscription, you are paying for payment cycles. If you pay employees on a biweekly basis, it means you will need to pay for the service every payday.                                                                          
Who it's best for
Paycor is best for small businesses that are already established. Although startups can also take advantage of Paycor's tech and features, it can be a bit pricey for new businesses. However, opting for this service can be ideal if your business has been around for a while and has been making a steady income.
Pros
It is equipped with many useful features for growing small businesses
The interface is not only easy to use, but the data is also well-presented and easy to analyze
Aside from the features, it also has many software integrations
Cons
The service might be too expensive for starting businesses
You pay every pay cycle, which can add up to a lot of money
See the full review of Paycor here.
Justworks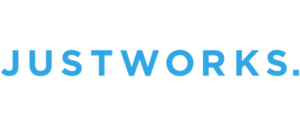 If you are looking for an intelligent payroll service for your small business or a group of employees you manage, Justworks offers everything you need when it comes to payroll and more. Like other options, Justworks has different pricing plans catering to many business types and sizes. 
Justworks has the best team of customer support staff. They are very polite and available during business hours to help you through chat or phone. 
How it's different
Justworks is more than just a payroll service. It also offers HR solutions, which makes it an excellent choice for small to medium-sized businesses with more employees you need to manage. With its HR tools, the service offers HR support and consultation, reporting tools, contractor and vendor management, and more. 
But it is okay if you don't need these tools because your company doesn't have that many employees, it is okay. Justworks offers a basic package that just includes payroll services at a lower price.
Who it's best for
With tools built for administrative purposes, Justworks is a service that can tend to slightly larger companies with 10 or more employees. Managing employees can take a lot of your time, resulting in spending more money on man-hours. 
So if you think the service is pricier than expected, you should consider the amount you are saving compared to hiring more people to do the work Justworks offers.
Pros
It offers HR solutions and management options
It is easy to use
They have excellent customer support
It is an affordable option for large companies
Cons
There are better services that have better value for the money
The best features come at a higher price
Customer support hours are a bit short but promise to get longer as the company expands
See the full review of Justworks here.
TriNet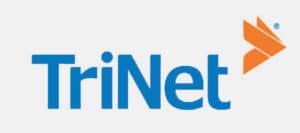 Just like OnPay and Justworks, TriNet also features a PEO-style service that is more than just for payroll management. But with that said, these extra management tools and services are more expensive. Employees and managers can access benefits, HR support, and more with these extra features.
Some of the best features that define this software are the employee self-service options, the ability to send out E-pay stubs instead of printing and mailing, and its simple but easy-to-use user interface. 
How it's different
It is difficult to see what makes TriNet different from the rest because of the many similarities to other PEO-style software. However, the main difference is its simplicity. Additional software can be elaborate but confusing. What makes TriNet stand out is the simplicity of its user interface, making it easier for people to learn how to use it.
Even if you don't have much experience with modern technology and computers, learning how to navigate through this software is possible. Setting it up is a breeze; the steps are clear and easy to understand. 
Who it's best for
TriNet is the best option for small businesses, nonprofits, LLCs, and other business entities with 10 or more employees because of its administrative features. If you are looking for easy-to-use and straightforward software that is more than capable of handling your company's payroll and HR needs, TriNet might be your best option.
Compared to other options, consolidation of HR functions, such as benefits, health insurance, worker's comp, and other management functions, is a lot more straightforward with TriNet.
Pros
It features a simple user interface, which appeals to minimalists who want to navigate around its functions
It comes with a bunch of extra features that could benefit your company's HR management styles
The payroll features are efficient and accurate
Cons
It is pretty expensive if you decide to sign up for all the HR tools and features
The premium packages are only suitable for companies with larger budgets because of its pricing 
See the full review of TriNet here.
Square Payroll

Square Payroll is a payroll solution for small businesses. The software allows businesses to pay employees, manage schedules, track time, administer benefits, and pay the proper taxes.
How it's different
Square Payroll has transparent and easy-to-understand pricing. Many competitors don't list their pricing. You need to call and talk with a sales representative to understand the platform's features and cost. Square Payroll is different. There are no contracts and set pricing tiers listed online, which start at $5 a month.
Square Payroll offers several different payment options including direct deposit and the Cash app, which is owned by Square's parent company, Block.
Who it's best for
Square Payroll is a great choice for any small business, but those with contractors have their own pricing structure. If your team of employees is made up of predominantly freelancers or contractors, the monthly cost is just $5. Payroll for contracts is fairly easy and usually doesn't include any tax payments or benefits.
Square is also a good choice for new entrepreneurs who want to set up a payroll solution quickly, with being courted by a sales team.
Pros
Contractor-only package
Flexible payment options for employees
Transparent pricing
Cons
Limited reports for administrators
Some features work best if you use other Square products
See the full review of Square Payroll here.